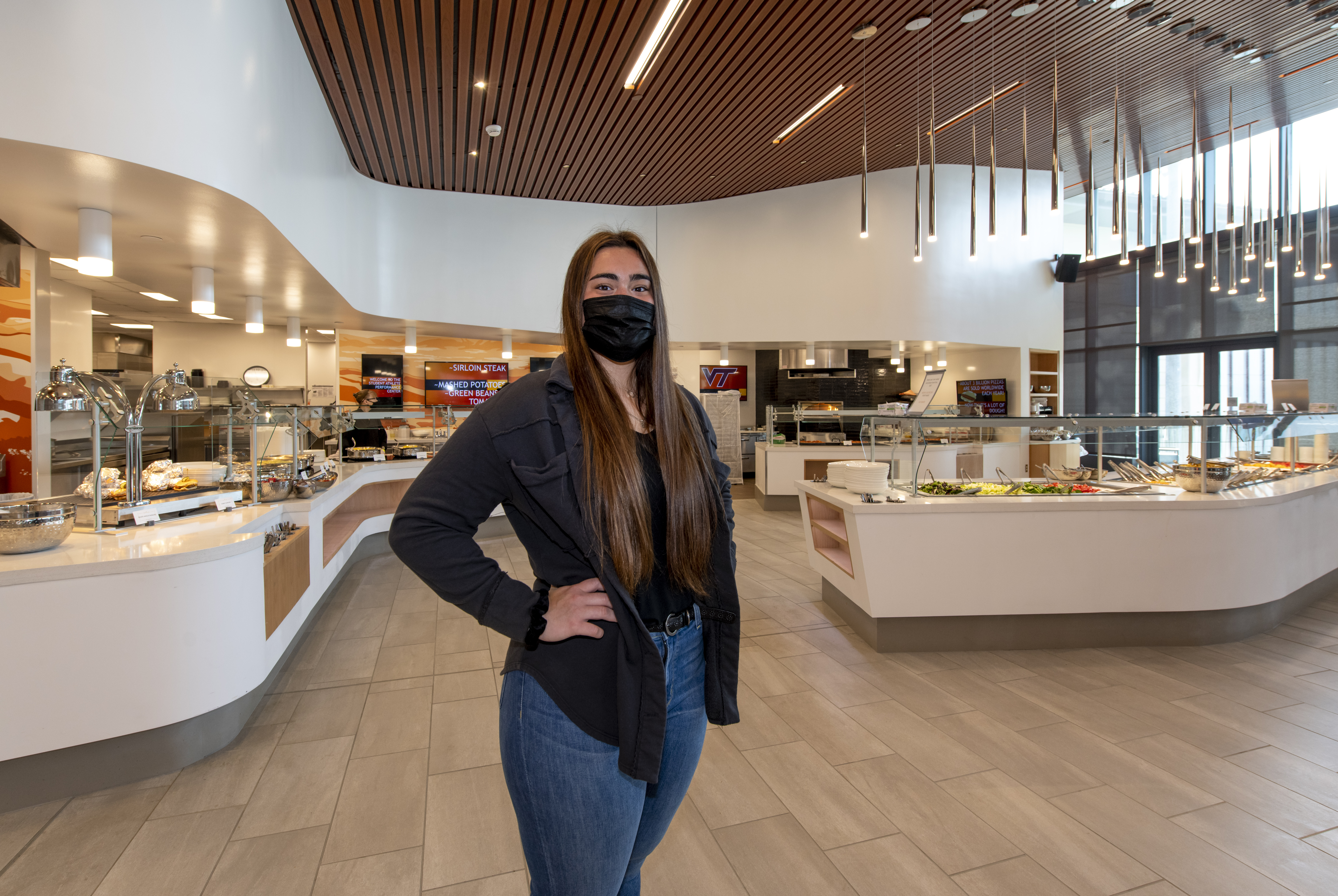 Together we're transforming Hokie sports
Virginia Tech recently laid out a bold vision for how Hokie sports will become the premier program in the Atlantic Coast Conference.
The Reach for Excellence initiative will prepare generations of student-athletes for success in life and raise the university's profile nationwide. Be part of change and help student-athletes.
Hear from former student-athletes headed to the Olympics
Tune in May 4 to a panel discussion moderated by Mike Burnop '73 with Hokie Olympians to hear about their Olympic Games experiences and learn what it takes to compete at the highest level in athletics.
Deadline for Hokie swag is coming up!
Sign up for virtual Reunion Weekend by Saturday to get your Hokie swag in time for the event and gain access to have Fightin' Hokies Lager shipped right to your door.
Get your garden ready for spring
Join us May 6 for an online demonstration and discussion on plant propagation (growing more plants through cuttings), hosted by gardening expert Ashley Appling '12.
Ready fore golf?
Our first-ever Hokie Golf Classic is May 20 through June 30. Participating in our virtual golf tournament is easy! Sign up, get Hokie golf gear, play golf at your favorite course, then share your score.
Kick off summer right!
Join Hokie Nation for a party with alumnus Chris Kopec '00 (aka DJ Kopec), who gained internet fame in 2020 for his family-friendly online events.
Help a student from your neighborhood
Chapters across the country have launched crowdfunding campaigns for local student scholarships.
Across the country chapters are challenging local Hokies to step up and support students in their own backyard.
Check our crowdfunding page and find your chapter
Help mentor young Hokies
Virginia Tech's mentoring platform Hokie Mentorship Connect has different ways for you to help young Hokies and share your expertise. Sign up to mentor.
Cornerstone Alumni Reunion celebrates our most passionate Hokies
Registration for the Cornerstone Alumni Reunion is now open. The event is for our most passionate alumni, those who graduated 50 or more years ago.
University match helps fuel inclusion and diversity scholarships
Virginia Tech will double the impact of up to $100K in gifts to the InclusiveVT Excellence Scholarship Fund.
The fund is a crucial tool for the university to recruit, retain, and graduate high-achieving Hokies who come from a variety of underrepresented and underserved backgrounds.