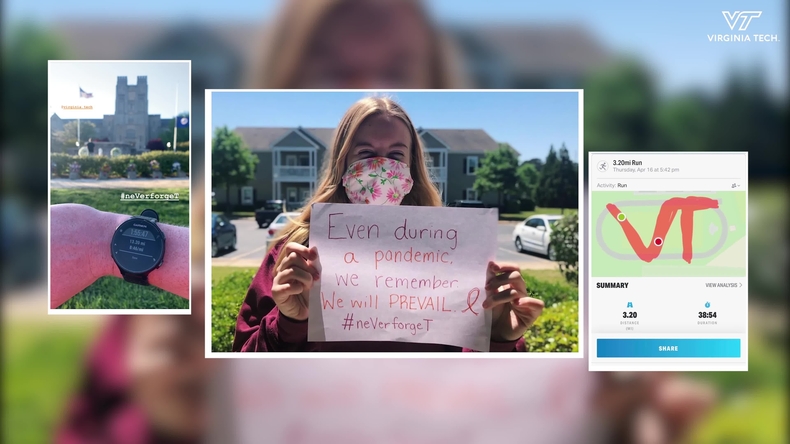 April is a special month for Virginia Tech, and even with all that is different this year, we rallied together to ensure that remained the same.
Throughout the month, Hokies stepped up to meet the challenges created by the COVID-19 pandemic by embracing the spirit of Ut Prosim, both at the university and in communities around the globe.
Here's a sampling of what happened with Hokies this month.